Power Team
As a financial advisor for Northwestern Mutual, I am committed to helping my clients, whether you are concerned for your own financial needs or those of your family or business. When you became a client, you placed your trust in me to help make your vision a reality. I honor that trust and in order to give you the level of service you expect and deserve I find it essential to have a professional, yet personable, team. My team consists of Mckenzie Coleman and Ashley Simon. We take customer service seriously and desire to go beyond your expectations. If there is ever any questions you need answered, Paul knows that his team will be pleased to help.
Together, Paul Hodge and his team stand committed to providing the best customer service possible.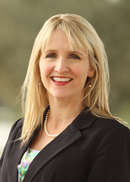 McKenzie Gray Coleman, MBA
Director of Investments and Operations
Office 504-620-4738
Fax 504-336-2162

McKenzie grew up in Slidell, Louisiana. She has an undergraduate degree in Finance and Information Systems from Tulane University and a MBA in Marketing and International Business through University of Colorado. She started with Paul's team in February 2014 with 5 years experience in the financial services industry. She worked as an internal wholesaler and product manager for a local bank who managed proprietary mutual funds. She developed extensive knowledge in the creation, management and distribution of a mutual fund product line. She created an in-house 401k training program for bank employees to encourage them to participate and educate them on their options. She has a passion to help people understand the benefits of investing and starting to save early. Her desire for excellence and passion for building relationships with our clients has been an asset to our team. McKenzie wears many hats from opening new accounts to insurance administration. She has her Series 7 and 66 licenses as well as a Louisiana license for Life Insurance and Health.
McKenzie is passionate about serving communities around the world. She lived in Guatemala at an orphanage for two years and has had the privilege of serving in several countries in Asia. Mckenzie and her husband John welcomed there first child, Hazel in June of 2016. She enjoys cooking, gardening, reading, and spending time with her family and friends.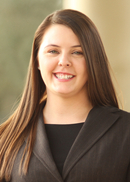 Jennifer Moore
Director of Operations and Client Service
Office 985-246-5857

Jennifer has been with Paul since October 2014. As Director of Operations and Client Services, Jennifer acts as a customer liaison and ensures that clients receive what they need and expect. She supports organizational growth by building new relationships and maintaining existing client relationships. In her spare time, Jennifer enjoys traveling, fishing, Saints games, and spending time with family and friends.
Licenses:
Louisiana license for Life Insurance and Health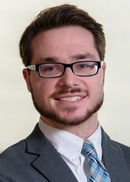 Tyler Anthony LeBlanc
Associate Financial Advisor
Mobile 504-275-6561

Tyler grew up in Kenner, Louisiana and graduated from Archbishop Rummel High School. He has an undergraduate degree in Business Management from the University of New Orleans. Tyler started working on Paul's team in 2018 with two years experience in the financial services industry with Northwestern Mutual. He started as an intern then a full-time advisor while developing a passion for growing an impact at Northwestern Mutual on our clients and community.
Tyler's main focus with Paul's team is client retention and client onboarding. He helps the team ask themselves how can we add more value in every step of the process. Tyler understands that their clients are family and wants to constantly interact with them so Paul's team can be at the center of their financial lives.
Although Tyler is new to Mandeville, he feels like the office is home. Tyler resides in Metairie with his girlfriend Ali and enjoys being active including CrossFit, hiking and various outdoor activities.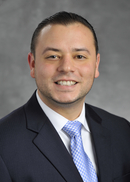 Michael G Bazile
Chief Operating Officer
Office 985-246-5857

Mike is the Chief Operations Officer in the Mandeville Office and works closely with Paul in the growth of the network. Mike anticipates the needs of the office and plans for its development. He focuses on the strategic impact of operations and how to maximize talent and resources to align with Paul's vision, executing on increasing efficiencies while managing expenses. Mike understands and anticipates the future opportunities and challenges of the organization and develops a strategy to redirect, refine and execute on associated priorities.